Proceeds Benefit Social Reintegration and Disabled Youth Programs Cuisine Mode d'Emploi(s) and Fraineau Association
On Thursday, September 20, the eleventh annual Part des Anges (Angel's Share) charity auction took place in a new venue, the Hotel Chai Monnet in Cognac, and raised €291,500. The event was organized by the Bureau National Interprofessionnel du Cognac (BNIC) – the trade association Cognac growers, producers and shippers – in association with Artcurial, the prestigious French auction house, under the tutelage of Michelin-starred Chef Thierry Marx.
Eighty percent of the funds raised at the auction will benefit Cuisine Mode d'Emploi(s), a culinary school for young people who have been imprisoned or have been failed by the educational system, providing free instruction in job skills to them reintegrate into society. Cuisine Mode d'Emploi(s) was founded in 2012 by Chef Thierry Marx.
The remaining twenty percent will benefit the Association Fraineau, a local educational and medical facility for young people with mild to moderate disabilities. Association Fraineau maintains a teaching kitchen in Cognac and an associated restaurant for practical experience.
The auction was conducted by Master Auctioneer Stéphane Aubert, Associate Director of the prestigious Artcurial. Twenty-two exceptional carafes and blends were donated by the Cognac houses and winegrowers of the appellation. Fifteen of the auction lots also included an unforgettable and rare opportunity to experience life in the Cognac appellation area.
Since 2006, La Part des Anges has supported more than fifteen charitable projects in the fields of employment, education, culture and social issues. For more information on La Part des Anges, please visit www.lapartdesanges.cognac.fr
#PDA2018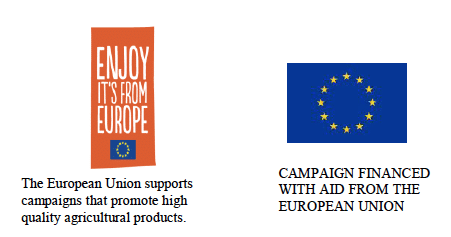 ---
About the BNIC
The BNIC (Bureau National Interprofessionnel du Cognac) represents, fosters and protects the Cognac Appellation d'Origine Conrôlée in France and abroad. In the 160 countries where Cognac is sold, this AOC assures consumers a product of exceptional quality. With a membership that equally represents the agricultural and commercial interests of Cognac, the BNIC is the consultative and decision-making body for the 4,300 growers, 110 distillers and 280 négociants of the Cognac appellation.

---
@cognacusa
Press Contact
Teuwen Communications
Stephanie Teuwen | stephanie@teuwen.com
Cassidy Havens, DipWSET | cassidy@teuwen.com
Gabriela Marchand | gabriela@teuwen.com