Chicago & Los Angeles' Top Bars Offer Classic Cocktails Featuring the Spirit that Started It All: Cognac
The Cognac Geographical Indication will debut its popular Cognac Classic Crawl for the first time in the Windy City and City of Angels on October 1st, 2018. Running until the end of October, this program offers cocktail lovers a taste of several classics mixed with this iconic spirit, at some of the cities' best and most inventive bars
Produced only in southwestern France and one of the world's most storied spirits, Cognac is the originator of many classic cocktails, such as the French 75, Sidecar and Brandy Crusta. With the purchase of a "passport", consumers will have the opportunity to experience why cognac captivated the stirrers and shakers of the world's first cocktail-makers in both cities. The U.S. continues to be Cognac's top export market, with 205.9 million bottles shipped in 2017-2018.
In Chicago, participating bars include Broken Shaker, Drumbar, Good Measure, Sportsman's Club and Vol. 39. In Los Angeles, Bar Clacson, Broken Shaker, Otium, Redbird and Varnish will be mixing up their own renditions of the classics
Each $30 passport gets ticket buyers one designated cognac cocktail at each bar, a custom tote bag and information on how cognac came to be the backbone of the classics. In addition, each purchaser will have the chance to win a $50 gift card from Cocktail Kingdom, to stock their home bars.
In Chicago, 100% of ticket proceeds will go towards Inspiration Corporation. In an atmosphere of dignity and respect, Inspiration Corporation helps Chicagoans who are affected by homelessness and poverty to improve their lives and increase self-sufficiency through the provision of social services, employment training and placement, and housing.
"We are so excited to partner with Cognac for this event. As an organization who helps jobless Chicagoans build careers in the culinary world, it means so much to us when other members of the hospitality industry support our students and their journeys," says Shannon Stewart, Inspiration Corporation Executive Director & CEO.shipped
In Los Angeles, all ticket proceeds will go towards LA Kitchen. By reclaiming healthy, local food that would otherwise be discarded, training the formerly homeless, incarcerated, and foster youth for culinary jobs, and providing healthy meals to fellow Angelenos, L.A. Kitchen empowers, nourishes, and engages the community.
Founder and President Robert Egger says, "L.A. Kitchen takes things our society thinks aren't pretty, or important—bruised fruit, bent veggies, felons, addicts, and older people—and we reveal their true beauty and value. In our kitchen, all food has power, and all people have potential. We are excited to align L.A. Kitchen with the Cognac Classic Crawl and bring greater awareness to what we do through the hospitality of local bars and dynamic program that showcases this leading spirits category."
Certified Cognac Educators—Kellie Thorn of Empire State South in Atlanta, GA and Adam Robinson of Deadshot in Portland, OR—will visit each market to train the bar staffs on Cognac and how it's been historically used in cocktails.
"The cocktail is one of the few things that is purely an American invention, and in those early days, it was fine French cognacs that were a very common ingredient," explains Adam Robinson, Portland-based Cognac Educator. Kellie Thorn, Atlanta-based Cognac Educator adds, "its versatility and quality is what makes it very relevant. The broad spectrum of flavors in a bottle of cognac presents countless possibilities for bartenders to create a myriad of styles of cocktails. From bright sours to rich and spirit forward to tropical tiki-esque, it's really wonderful to see the modern bartender embracing Cognac's range and re-entering the spirit in its rightful place as mainstay in our repertoire."
In 2017, the Cognac Classic Crawl took over New York City's Lower East Side and San Francisco' Mission District, selling 290 tickets and raising $8,340 dollars. It will return to two new markets in 2019.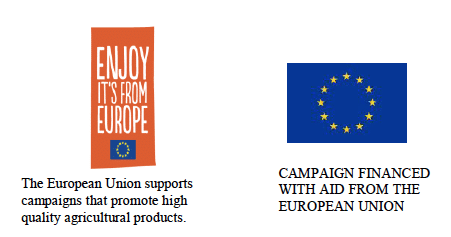 ---
About the BNIC
The BNIC (Bureau National Interprofessionnel du Cognac) represents, fosters and protects the Cognac Appellation d'Origine Conrôlée in France and abroad. In the 160 countries where Cognac is sold, this AOC assures consumers a product of exceptional quality. With a membership that equally represents the agricultural and commercial interests of Cognac, the BNIC is the consultative and decision-making body for the 4,300 growers, 110 distillers and 280 négociants of the Cognac appellation.

---
@cognacusa
Press Contact
Teuwen Communications
Stephanie Teuwen | stephanie@teuwen.com
Cassidy Havens, DipWSET | cassidy@teuwen.com
Gabriela Marchand | gabriela@teuwen.com